Hello! I will write about Hong Kong this time.
I go to Hong Kong in many ways, cosplay, meet my Hong Kong friends, and on business, look around the financial district for the meeting of PE funds etc….!
I would like to write them all together at this time.
For Cosplay several times
I went to Hong Kong several times for a cosplay convention!!
I met at the time Corre-chan on the convention, who was 14 years old (Very young!).
She is from Hong Kong and we got friends!
At that time I was doing a cosplay of Hong Kong of hetaria!!
The first time we went, we became friends, and the second time we went, I had a booth in the Hong Kong convention.
With the help of Corre-chan and her friends, successfully had a booth in the convention and sold some goods!!
At that time in 2009, there were few people from overseas to participate in the convention, and it was almost impossible for me in Japan to participate from overseas (thinking of the payment-in-advance by cash), so I asked Corre-chan to apply for it and pay in advance. I truly appreciate to her help of then!
And during the event, Corre-chan and her friends helped me sell the goods!!
Thanks to you, I had a wonderful memory of then.
By the way, I did Macross's Sheryl & Ranka cosplay gathering with Corre-chan in Hong Kong (I was doing Sheryl)!!
And it seems that Corre-chan's father was running the trade related business overseas, and I was asked to translate Corre-chan's father's trade related products and review various projects to help☆
And when Corre-chan came to Japan, I remember taking her to an event!
Corre-chan has been away from cosplay for more than 5 years now, and has been posting a couple shot with a nice boyfriend on SNS☆
I am happy now she is doing fine with happiness!
A Night View of Hong Kong with April-chan
In Hong Kong, over several years, I met April from Hong Kong again!!
April and I meet at Pritovice National Park in Croatia.
At the time, April was a college student at the University of Michigan.
The article when I met with April is ↓
My Backpacker Travel: Hungary Budapest (2007)
I and April spent time together over the past five years.
April took me to a place called "$1 million night view" in Hong Kong!
At that place, we were talking about various things while looking at the night view.
This is the picture taken at that time!!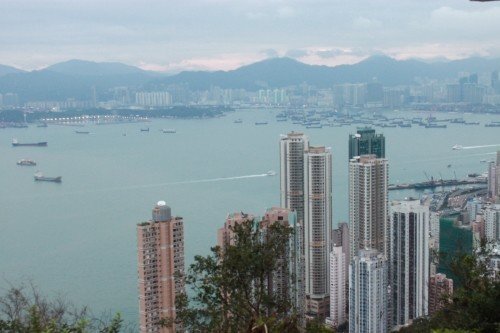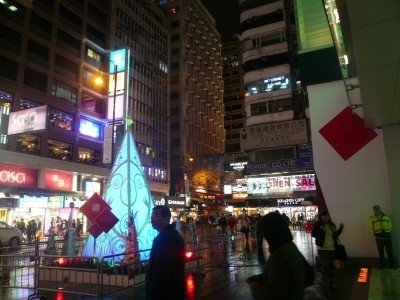 Five years later, I was invited to visit the $1 million building again for the annual meeting of a global PE fund.
When I saw the building at that time, I thought, "This is where I came with April!"
On the way back, I took a shared van type taxi!
When April came to Japan after that, we played together and took her to a party with my university friends.
Chinese woman CEO I met
By the way, when I went to Hong Kong for the first time, it was 2009, at that time, immediately after I returned to Japan, I had to have a presentation about the overseas economic outlook in my department on my job, and I was working hard to draft an economic outlook report.
At that time, I stayed at a regular cheap hostel because I was just staying at night without meals so I do not mind about the hotel lots.
But then surprisingly by chance I was with Chinese woman CEO in the same room!!
Probably she was 40s, and when I was writing my economic forecast, she looked into it from behind with great interest and said, "What's this?".
I then spoke in English about the outlook for the U.S. economy and the movements of the overseas economy at that time.
At that time, domestic demand in Brazil increased dramatically just after the collapse of Lehman Brothers. And also I told that Brazil's GDP growth rate was running at 8%, which was higher than that of other countries. And I also said that the slow recovery of the U.S. economy was due to the fact that housing prices had not returned at all, and that inventory turnover had not decreased as well ….
She was very interested and gave me her card.
She said she had a business meeting at Shangri-La Hotel.
On her business card, it was written that he was the president of a staffing agency in China.
And on the day the plane left early in the morning, he woke me up saying "Wake up! We're leaving!" when he noticed I had overslept … Thank you very much 。。。
Meeting with the PE funds
And a few years later, I went to Hong Kong on a business trip as a fund manager!
I visited the IFC and other buildings in Hong Kong's premier financial district and met with private-equity funds based in Hong Kong and China.
For my that job, I can't tell the details what I was listening to at this time.
However, as there were several mainland Chinese PE funds based in Hong Kong, China was doing very well at the time, so it was a good experience just to be able to see various high performance PE funds!!
Next, I will write down my memories of going to Taiwan as a cosplay.
Alaska will come after that!