Hello! This time it is about Romania, which I have not written and skipped for a while, but in Romania, I had one of the greatest experiences of my life.
Last time is about Albania,
Backpacker Travels (2007) Albania: Tirana&Pogradets
Romania is such a memorable and beloved country to me.
I still remember the words of "Cheers!" taught me in Romanian,
"Noroc!"
National TV journalist Laura
As I wrote in a Serbian article, when I was scared by other people saying to me, "Second class cars have robbers with knives." I got in a first-class compartment from Belgrade to Bucharest.
And then Laura was in the same compartment, that was our first met.
Laura seems to be that she thought it was very unusual that a Japanese (Or rather, Asian.) girl to be on this night train alone, so she asked a lot of questions.
While we were talking various things with Laura's many questions such as "Why are you traveling alone in Eastern Europe?", "How did you start?" and "Which country have you been to so far?", we made friend.
Laura says she is 35 years old and works for Romania's national TV station.
She said she had studied in France for several years and today is the memorable and first day that she is coming back to Romania from France.
Laura said, "I'm working on a documentary on a very famous singer in Romania and now I'm writing a proposal.".
She said the singer's name was "Dima Bilan" and she was a legendary singer in Romania.
After listening to that music, I wrote down Dima Bilan's song in staff notation with my absolute pitch and gave it to Laura.
And then Laura said, "Thank you!!" and she looked very happy.
We kept talking until midnight.
In the morning, the train arrived in Bucharest almost on time.
By that time, Laura and I got very close friends!!
Laura said, "You're invited to lunch at my house.".
She gave me her home address and phone number.
I had reserved a cheap hotel in Bucharest in advance and Laura took me there by a taxi with her.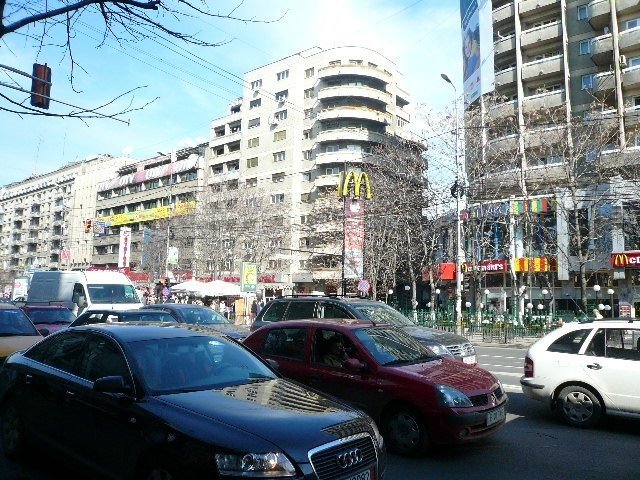 Met a strange guy
By the way, the elevator door of the hotel I stayed was manual!
I opened the door by myself and then it started to move.
Laura took me to the front of the hotel,
"Come to my house at the right time after taking a shower."
She said.
And to Laura's house from Bucharest station, as Laura told me "Take bus number 100." I was asking tourist info in Bucharest station that "Where can I get bus number 100?" then the guy in tourist station said,
"Hey girl, there is no 100 bus.
So for instead let's get in my car and I'll give you a ride. "
And then he went out of the tourist information counter and followed me with the car key …!!
Up until now, it is pity but it is not first time that some strange guy just chased me, but it was the first time for a tourist information center person to leave his work and chase me.
I ran away to the Bucharest subway station.
After all, I took the subway to Laura's house. I checked the map and got off at a station that looked like to close to Laura's house, and when I got off, I walked.
As soon as Laura met me, I talked about the strange guy at the tourist information office and she said, "Sorry! There are some weird and bad people in the country…".
As a matter of fact, there surely was bus number 100, and it was just that tourist informaton guy lying.
And Laura introduced her mother.
I must have been backpacking my entire trip from Russia and looking a little dirty, but Laura's mother took me in kindly, and treating me to an amazing lunch.
Lunch was a traditional Romanian dish. It was very delicious!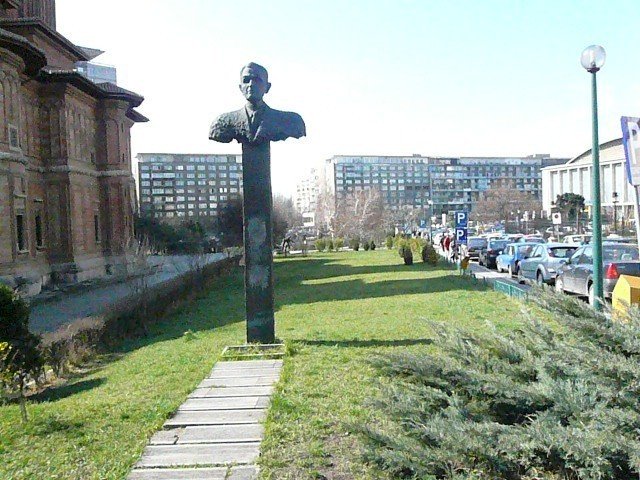 Walking around in Bucharest with Laura
After lunch, Laura showed me around Bucharest.
I asked Laura, "Laura, you just got back from France. Is it OK?" But she said, "Since you came all the way to Romania and immediately moved to another country, so it is just now for you, so it's totally fine.".
While walking with Laura, to my surprise, that almost every 10 minutes, she accidentaly met her friends in the vast city of Bucharest.
"Oh Laura!!!" "Hello, Laura!!!"
When I said about that to her with surprise… Laura said with a smile, "Just because it's the town where I was born and raised, so I have a lot of acquaintances and friends here.".
Laura gave us a tour of the city, from old city castle by Chausescu (At that time, no one there, so it was only for viewing.) and also the slum of gypsy ghetto.
"I wanted you to see both the light and the shadow of Romania."
Laura said to me then.
Laura has asked me a lot about Japan.
When I said "In Japan, people jump into trains and commit suicide." Laura was very surprised.
We are talking about many cultural difference.
Laura told me a lot about herself.
She talked a lot about the time when the Romanian border opened up and people were free to move around.
"I've always wanted to study abroad. Always. But when I was a student, that I could not do that, because our border was completely closed.
But after a while, now, finally, the border has opened and I can go, so I could study in France!"
said Laura joyfully. It's been a dream for a long time! She said.
When I heard this story, I thought about myself in Japan once again, and I wondered how thankful what without any limit.
It was the same when I met Milica from Serbia, but bombs didn't fall down from the sky, I was free to move out from Japan, I was with lots of things … I surely thought again that I was really lucky to be in Japan without any problem.
I knew that going to Eastern Europe alone as a 20 year-old Japanese girl would involve a lot of risks.
But in fact, I came across so many wonderful people that even I might not have been able to meet in Japan, so in the end, I became even more loce with foreign countries and the people.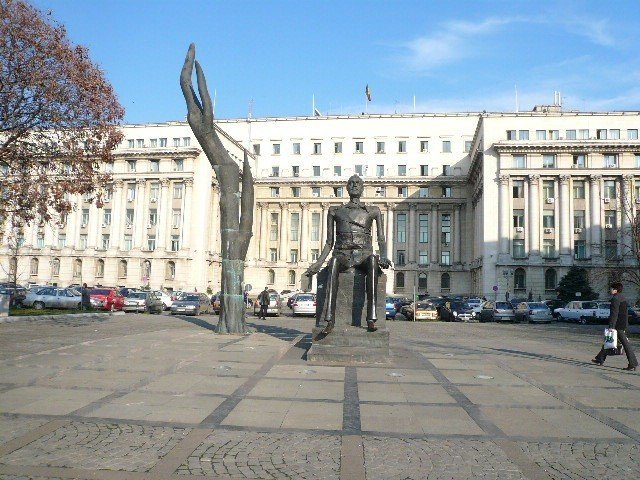 Next is also about Romania! I will also write the memories of Braschow and Sinai.
And ↓ photo is a page from a notebook I was studying Russian hard at that time….it is very memorable.