This is a story about when I went to France and Italy in cosplay!!
This time I went with Tina, a dear cosplay friend from Germany.
Tina is one of my closest friends who have been friends with me for over 10 years now and we have met in Germany and Japan☆
I also met some other German friends introduced by Tina♪
At that time, we went together to the Japan Expo, a big convention in Paris!!
I was cosplaying Yuna of FF 10.
Sightseeing in France before the convention
I and Tina met up at a train station in Paris and we sightseed together before the convention.
We took a walk around the Seine river and the next day we went to the Palace of Versailles!!!
The Palace of Versailles was wonderful, but the day we went there was really cold …!!
And I was surprised that Japanese "Rose of Versailles" related goods were sold at the souvenir shop!!
Also, we went to Louvre Museum!!
I was surprised at that time, but the application of Nintendo DS was used as multilingual electronic guide of Louvre Museum.
By the way, I got bored in the middle of the art museum, and Tina was looking at it with great interest, but on the other hand I stood at the end of the art museum and started secretly reading Pixiv's BL manga, and Tina found that with saying, "What are you doing!? Oh, why are you reading so much here!!" lol.
*By the way, I loved Kuroko's Basketball then and my fav character was Kise-kun so much that I read a lot of Kise x Kuroko and also Aomine x Kise in Louvre (lol).
By the way, Tina loved Asassin Creed at that time, and we were recommending each other Assasin Creed and Kuroko's Basketball at our hotel (lol).
Go to the Japan Expo
The Japan Expo was big …!!
By the way, I think it was about 2010, but it was already quite large at this point, and there were some foreign artists in the hall who had been connected to me when I went to other country's events, and they told me
"Japan Expo is already a commercial event, so it is very difficult to open a shop individually unless you share a booth with several people like us."
They said… it was already 2010, so I think it's even harder now.
By the way, I dressed up as Yuuna in FF 10!!
On the way of our travel, I met up with my Spanish friend.
They are a Spanish couple that I played with them when I went to Salon de Manga in Spain, so they are my dear friends! I would also like to write about them in detail on the other article.
Now that we're here, let's all get along! So we all played togather, with Tina, me, Carmen and Ancode.
There are photos left!!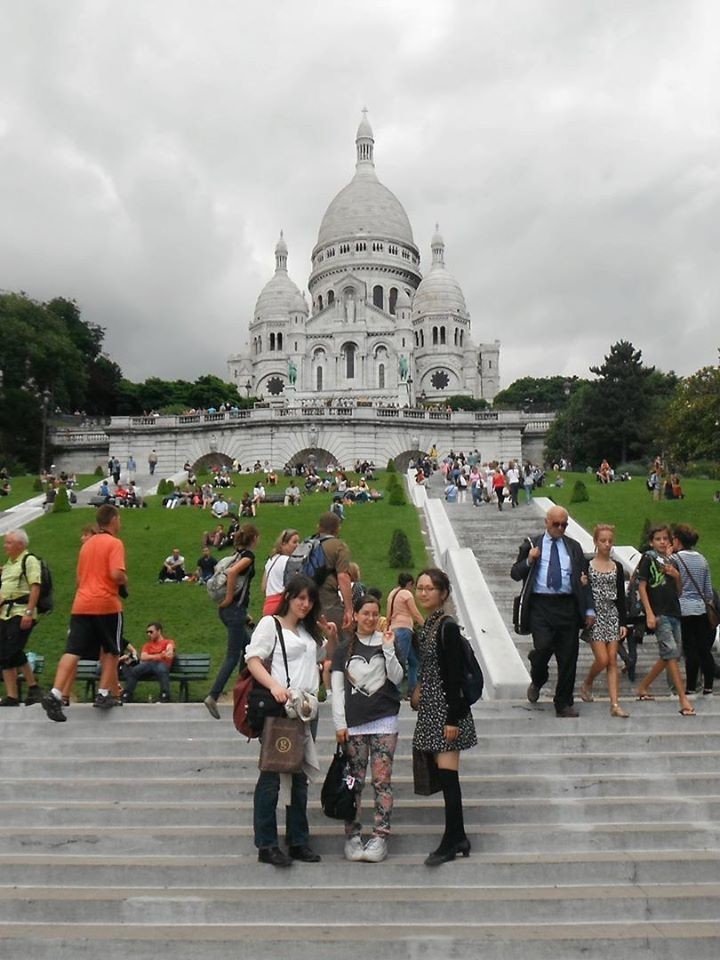 Going to see Rome
From there I got alone and went to Italy by night train.
I was planning to go to Italy for a short time, so I really only had a little time.
I looked at the some tourist spots, ate delicious gelato, and took a walk and that was all….!
Thinking of Italy, then, I strongly remember there are lots of pasta in the shop!
I want to know more about the good things about Italy, so I would be happy if I could go there more next time!
And I would be happy if I could go with cosplay.
I used to work with an Italian girl on my financial, but she was very stylish and had a really good sense on clothes☆
By the way, I especially love clothes made in Italy! (* ^ _ ^ *)