I crossed the border from Hungary to Croatia, and in the previous article I was talking about Hungary etc.
Previous article is as below;
My Backpacker Travel: Hungary Budapest (2007)
In a word, Croatia is a resort with beautiful scenery and delicious food.
In recent years, Croatia has been featured more on Japanese TV.
10 years ago I traveled around eastern European countries starting from Russia and Ukraine….and now in Croatia, and after that I was going to Bosnia and Serbia.
As I will write in a later article, I still remember the moment when I came to Bosnia from Croatia, the scenery changed completely.
Suddenly, the scenery of a beautiful port town changed to that of a mass of burial graves….
From this time about 10 years ago until now, I have been able to meet many people from overseas.
When I was 20 years old at that time, I strongly felt that there were citizens living in Bosnia, simply we all cannot choose the place where they were born, but that was the place where we were destined to live.
I never felt this even though I was living in Japan, and even if I only looked at the stock market and the economy in the financial world as economist, I never thought about it.
I will write about this in another country's article in detail too.
↓Gunhalls in Bosnia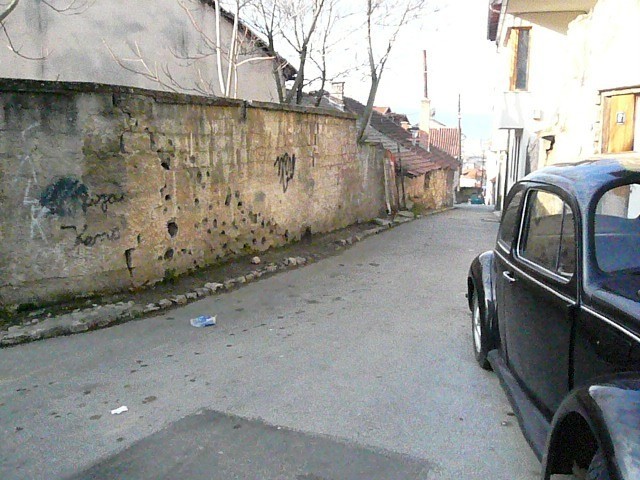 Zagreb – Prittvice National Park
I arrived at Zagreb by a long-distance train from Budapest, Hungary.
It was a very clean and comfortable long distance train.
In a word, Zagreb was a clean and beautiful city.
I heard from Japan that during the Yugoslav era, Croatia's economic level was as high as Slovenia's in Yugoslavia.
I could go out at night safely as long as I was careful.
I went to the central square at night (It is beautiful.) with the Americans I met at the hostel where I am staying, and at that time.
But then a young man who came out of the club and was approaching to us screaming something crazy (The strong American men got it away of course), and we though he must take some drug at club and got crazy, so I thought walking alone was risky and scary ….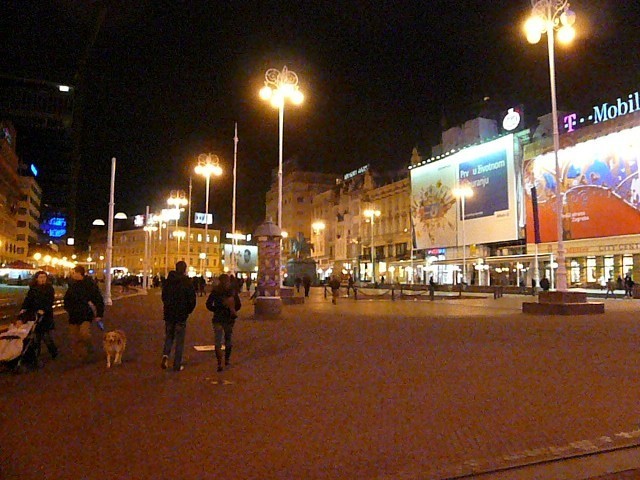 Zagreb itself has an impression of a sophisticated city with a beautiful square, but for tourism, I guess Pritovice National Park must be more popular, which is about an hour and a half by bus from Zagreb.
So I took the first bus in the morning to go to Prittvice National Park.
It was a very beautiful park with clean water and few people.
And it was very big.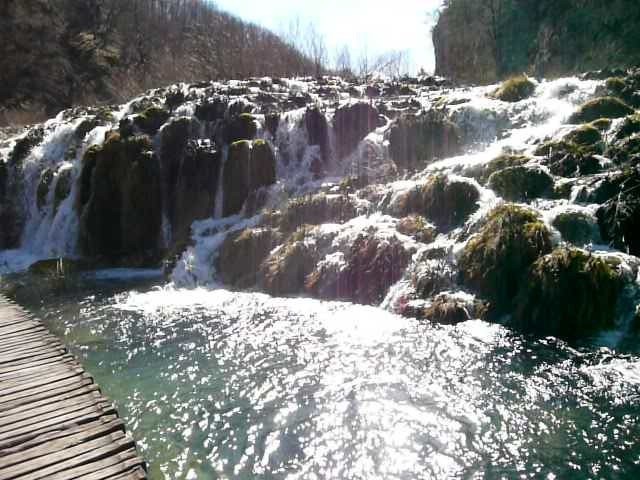 I made friends with a Hong Kong girl on the bus back from this park.
Her name was April, a girl studying in the University of Michigan.
Since we were almost same age, we hit it off and sat next to each other on the return bus and talked about many things.
By the way, April had plans to go to a different destination after this.
But I taught April about how amazing Russia is and the Russian language at the time, April had interest to Russia too!
And after this travel, April was going to Georgia.
(To be honest, Georgia and the other three countries in the Caucasus are countries I really want to go to still, too)
About Splits (a city between Zagreb and Dubrovnik)
Then we took a few hours by bus from Zagreb to Dubrovnik.
Buses were the only means of transportation in Croatia at that time.
By the way, between Zagreb and Dubrovnik there is a beautiful port town called "Split" which has amazing scenery.
The Dubrovnik now is widely introduced in Japan as Kiki's deliver service's(Ghibli movie) place, so there are really many Japanese tourists.
And not only that, there are quite a lot of non-Japanese tourists too.
To be honest, there were too many people and I felt it was not a good place to just to be relaxed.
(It's like Kyoto in Japan.)
So if you want to be relaxed and enjoy the scenery and great food in Croatia, I recommend put Split into your itinerary.
Dobrovnik
Dubrovnik is a few hours bus ride from Zagreb.
I think don't have to write in detail here, it's a very famous sightseeing spot.
When I went there, it was said that it was the original place of the Kiki's delivery service, and I love Ghibli,and I was walking around the city with great joy.
However, but after this journey, I heard that this town was not the original place the Kiki's courier service (The scenery is very similar though…)….
The castle walls, the sea, streets and beautiful colored roofs were really wonderful, and it was so beautiful.
There were many Japanese tourists in this town.
I also met a Japanese girl who came here from France.
In Dubrovnik, I got up early in the morning, climbed a nearby mountain, and took photos from the top of the mountain!
It took several hours to get to the top, but the view from the top was really wonderful!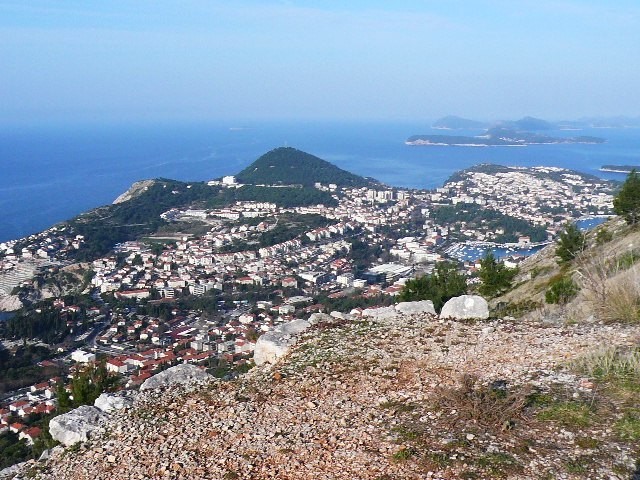 As for the food, there are a lot of seafood and it is very delicious!
I think it is a recommended place for those who want to see a beautiful resort in Eastern Europe!!
And I go to Bosnia and Herzegovina from here by bus.