I wrote about Kiev in Ukraine on my last article ↓
My Backpacker Travel : Ukraine, Kiev (2007)
This time, I am going to write a story about my visit to Lviv, the second largest city in Ukraine.
It took me about 10 hours to get to Lviv from Kiev by train.
Then I was a 20 year-old woman (In addition, a rare Japanese in that area) at that time, I definitely didn't want to take the train that arrived at night, so I took the night train again this time.  And also this time the thumbnail is my past cosplay of Ukraine-chan from Hetalia too!!
The night train is safer because it is a train and the destination is fixed.
In Eastern Europe, there used to be a murder case involving a Japanese female college student, and I tried to avoid walking around at night and taking a taxi (Often that was illegal taxis).
On the way, I met several local people who were stalking me with saying, "Let's take my car(taxi)!!", and I thought they must be absolutely dangerous.
When such a guy chased me, I ran into a big and crowded street and ran into a store or a public transportation station because I didn't know what would happen if I was caught when running into an alley.
I've been to more than 10 countries in the eastern Europe, but honestly, but sometimes they are not so safety.
I cried many times during my trip there. I was very confident having strong mentality, but I still cried….
And this travel made my mind even much stronger in the end…..!!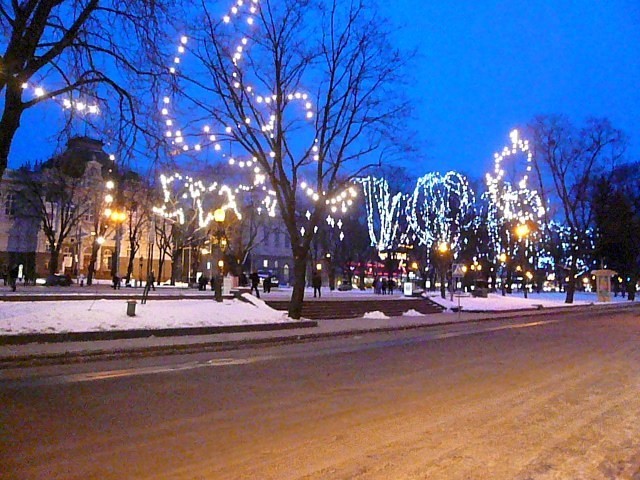 Train from Kiev to Lviv
When I got on the train from Kiev, a pair of Ukrainian grandmothers and children came in the same compartment.
They got off at the station on the way, but when I was sleeping and the blanket came off, that grandma put my blanket back on me.
It was a really small things, but I was very happy to be treated with such a kindness to me as a stranger.
And then I was alone in a compartment on a night train with no decent electricity.
The bed was shabby, the electricity was dim, and it was uncomfortable to sleep, but I was still sleeping.
And I thought I couldn't sleep … so I looked out the window, and suddenly I saw a shaddow of the person who came out on the window of the train that was running, and I was really scared …!!!
Then, right after that, I was suddenly choked!!!
(This is the only time in my life that I have been paralyzed.)
I opened my eyes while I was paralyzed, and the figure(shaddow) of the old man wearing the mysterious hat were approaching me …!!
It's not a real person, it's a shaddow. Somehow, shadows are coming closer and closer to me.
I was alone on a train in Ukraine, which is so worn-out and restless, and I was really scared …!!
I had no appetite since the morning, perhaps because of the shock of the last day's sleep, and I waited silently for the train to arrive at Lviv.
*The Compartment*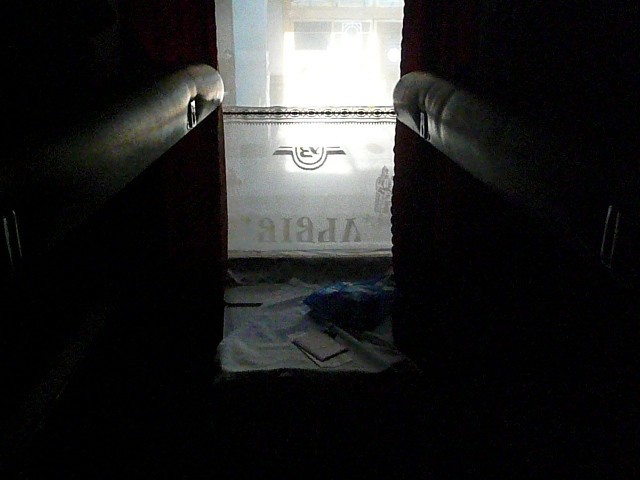 Town in Lviv
Lviv was like a very peaceful country town.
A streetcar ran from the train station. Surprisingly, I could ride this streetcar with the student fare for 15 Japanese yen (0.15USD)!!!
I have never taken a 15 yen train before or after this time. (Except rickshaws)
Lviv was a nice little country town.
There was a local food franchise in Ukraine that was quite famous at that time.
It's a reasonable price even for a student like me, and it's also cheap! The menu is all Ukrainian local cuisine.
For about 350 yen, I could eat a filling dish (from the main to the soup).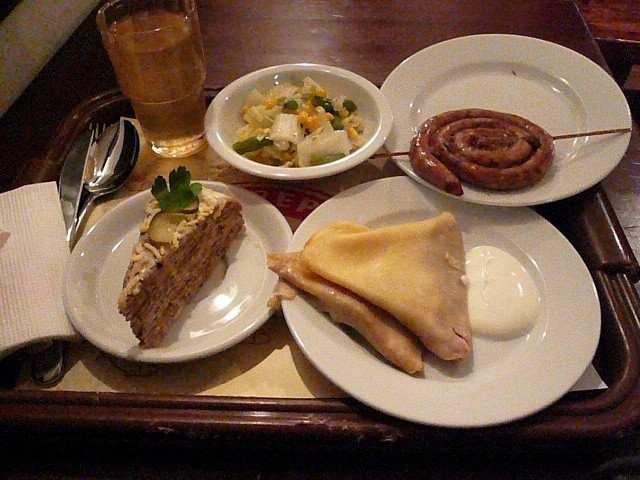 At the time, because my Russian wasn't perfect, the shop person misheard and ordered two main dishes…. (I tried my best to eat them up….!)
Also, McDonald's was very different from Japan.
The price was low and somehow cold overall (I'm sorry…).
It was very impressive that there was the fried broccoli on the menu.
This is a rare dish made of broccoli that looks like tempura flour.
(This was also cold)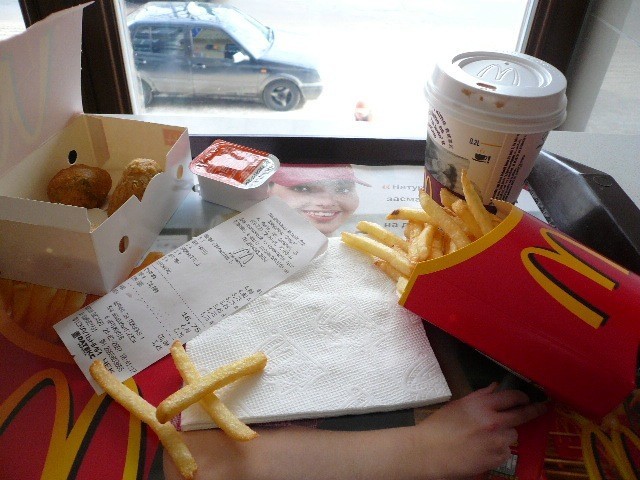 Lviv, I loved the scenery more than anything.
Maybe I felt like I was taking a walk all day long. Unlike Kiev, it is not a big city, so there were no strangers chasing me, so I took a walk very calmly.
I also got up early in the morning and spent a few hours climbing up a hill overlooking the city of Rivov.
It was very good that local people and tourists were hiking there too.
There was also a medicine museum.
At the time, I bought the most famous medicine (Something like Chinese medicine.) there, but it was so bad taste (Bitter and bitter) that I gave up taking it on the way. Good medicine tastes bitter……
Bread and so on were very cheap in Ukraine. One big bread is 10 yen.
If it was a student trip, I thought that I could live even if I ate only bread ….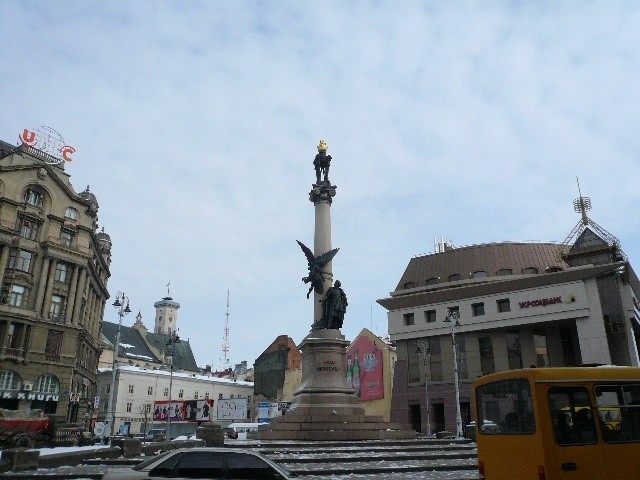 Then I bought another night train ticket in Ukraine and this time left for Budapest, Hungary.
Lviv was a place where I could spend my time calmly.